Actors of Change: Strengthening Jordanians' Civic Engagement in Electoral Reform
---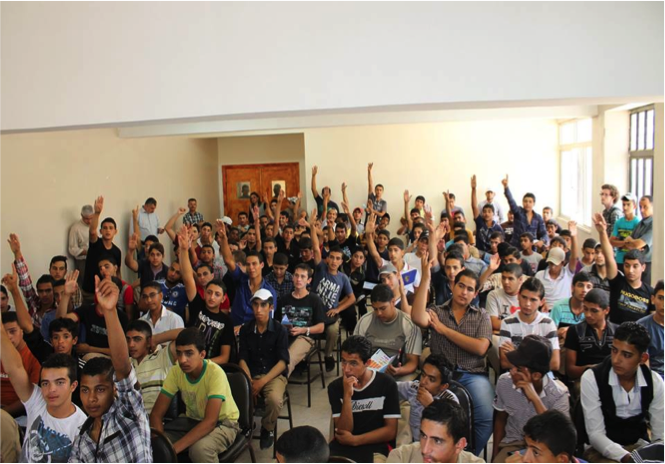 Description
The project promoted civic engagement in Jordan's electoral processes by raising the awareness of vulnerable voter groups, including women, youth, people with disabilities, other marginalized groups and their organizations, on issues related to electoral processes and reforms, democratic principles, civic and political rights, and the importance of civic engagement.
In so doing the project aimed at capacitating these groups to increase their participation as voters and/or candidates in elections, and to increase their civic engagement as actors of change in the political and electoral reforms by using participatory and sustainable approach.
As a result of this project, a set of recommendations were drawn to amend the Jordanian Election Law based on the findings from two polls conducted after parliamentary and municipal elections, followed by a vigorous civic education campaign to raise people's awareness regarding those.
Moreover, the project worked with lawyer and volunteer networks, and with national NGOs and local CBOs, to strengthen their capacities to conduct national advocacy towards more open and accountable governance in a sustainable and effective manner.
Project Details
---
Category
Civic engagement

Location
Nationwide
Duration
December 2012 – December 2014

Donor
The European Union Delegation to Jordan